Bangor, Maine

Cross Insurance Center
515 Main St
Bangor, ME, 04401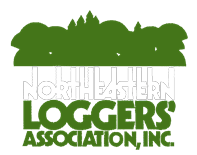 Come and Visit Us in Booth #X6 and X7
The Northeastern Forest Products Equipment Exposition, also known as the Loggers Expo, is the premier forest products industry trade show in the northeastern U.S. The Loggers Expo alternates between Bangor, Maine, in odd years and Essex Junction, Vermont, in even years. The show is annually listed as one of the 100 largest exhibitions in the U.S.
Shearex manufactures hydraulic attachments for different industries including land clearing, forestry, and demolition. Our world-class products include grapples, mulchers, shears, and splitters for all your forestry and demolition needs.
Click here to learn more.
Our next events
The shearex team is always out and about. Browse our list of events below to find one near you!
Roxton Falls, Quebec

The Ultimate Guide to Choosing the Right Forestry Mulcher for Land Clearing

2023-12-01 10:12

Missouri, St-Louis

THE TCI EXPO 2023

2023-11-16 14:11

Louisville, KY

SHEAREX TO UNVEIL THEIR NEW OEM CARBIDE TOOTH AT THE UTILITY EXPO

2023-10-05 12:10

Bangor, Maine

Loggers Expo 2023

2023-05-21 08:05

Drummondville, Québec

APMLQ - 2023

2023-05-07 20:05

Saint-Hyacinthe, Québec

Expo Grands Travaux - 2023

2023-04-21 20:04

Victoriaville, Québec

GRYB International Is Proud to Announce the Launch of Its Newest Vlog Series

2023-03-10 15:03

Victoriaville, Québec

Shearex Is a World-Class Manufacturer in the Forestry and Land-Clearing Industry

2023-03-07 07:03

Roxton Falls, Qc

SHEAREX INAUGURATES ITS NEW PLANT IN ROXTON FALLS

2022-10-21 14:10